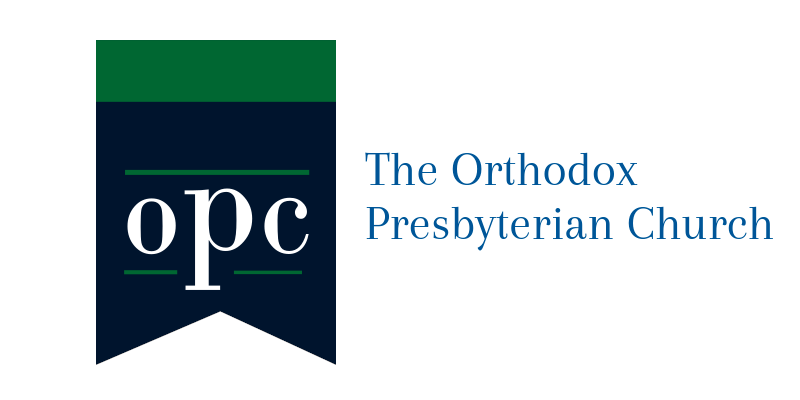 Calvary Orthodox Presbyterian Church
We are
a local community of ordinary families and people who have united together in faith and practice around the gospel of Jesus Christ. We are a church, God's designation for the assembly of people he has called out from the world unto Himself. Our course has been set by the Triune God—our eternal destiny planned by Him; our members chosen in Him; our purpose defined by Him; and our future secured by Him.
We are a congregation of the Orthodox Presbyterian Church. While orthodox (Gk. orthodoxos) means "having the right opinion," for us it does not refer to our personal opinion, but to our conviction that the Bible itself has the correct view of life. Orthodox speaks of our commitment to the authority of the Word of God as the only standard to direct us in glorifying and enjoying God forever. Presbyterian, (Gk. presbuterion, "council of elders") means we are committed to a plurality of leadership in our local church, and also to mutual accountability with other orthodox presbyterian congregations who share our convictions about doctrine and church government. We are in covenant with the Orthodox Presbyterian Church, a national church body holding to the view of Scripture summarized in the Westminster Standards.
Calvary identifies us as a unique, local congregation in Cedar Grove, founded in 1936, with a particular history of God's work in and through His people here. "Calvary" expresses the conviction that our salvation was gained for us by Christ over 2,000 years ago on a hill called Calvary. Now with great joy each of us can sing,
Mercy there was great and grace was free
Pardon there was multiplied to me
There my burdened soul found liberty—at Calvary.
Calvary also expresses our core commitment: to proclaim this good news of the cross and empty tomb to our broken world—to every person, family, neighborhood and nation. May our Triune God bless this ministry and mission to the world.
To him who loves us and has freed us from our sins by his blood and made us a kingdom, priests to his God and Father, to him be glory and dominion forever and ever. Amen. (Revelation 1:5-6)